The municipality of Noci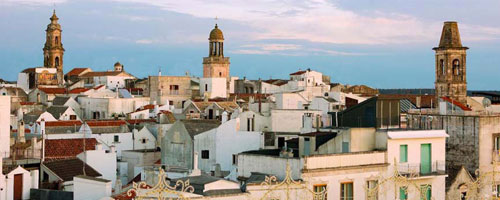 The municipality of Noci is located in Puglia on a hill at 420 meters above sea level. Its surrounding area is part of the "Murgia dei Trulli", an area known for the presence of trulli and farmhouses.
The climate is mild during winter, as both the distances from the Adriatic Sea and the Ionian Sea are very short.
The municipality of Noci has a large program rich in artistic events and numerous festivals.
Environmental polices and the promotion of local produce, related to the rational use of the soil, awarded Noci "the Green flag for Agricolture"